What do you get when you combine:
20 pounds of home-made hash-brown potatoes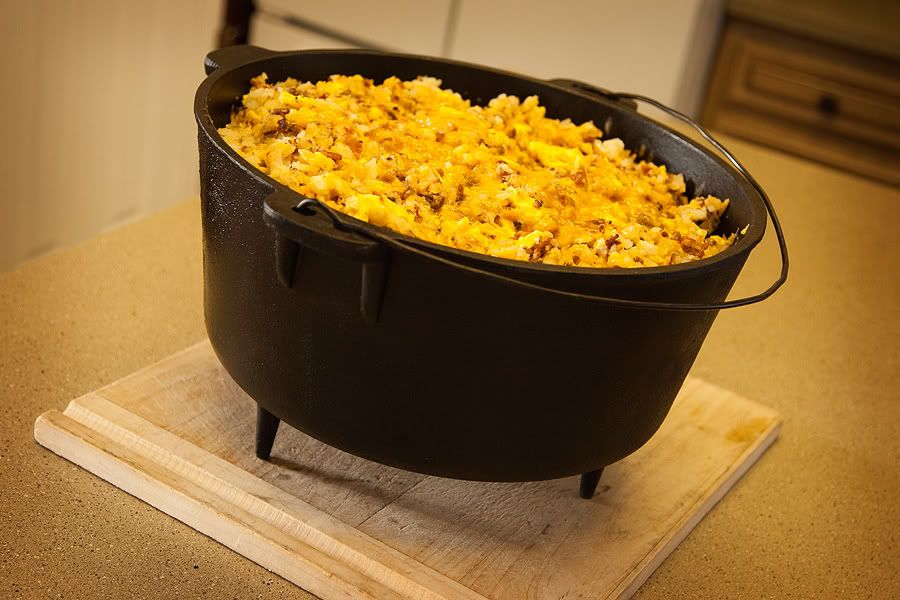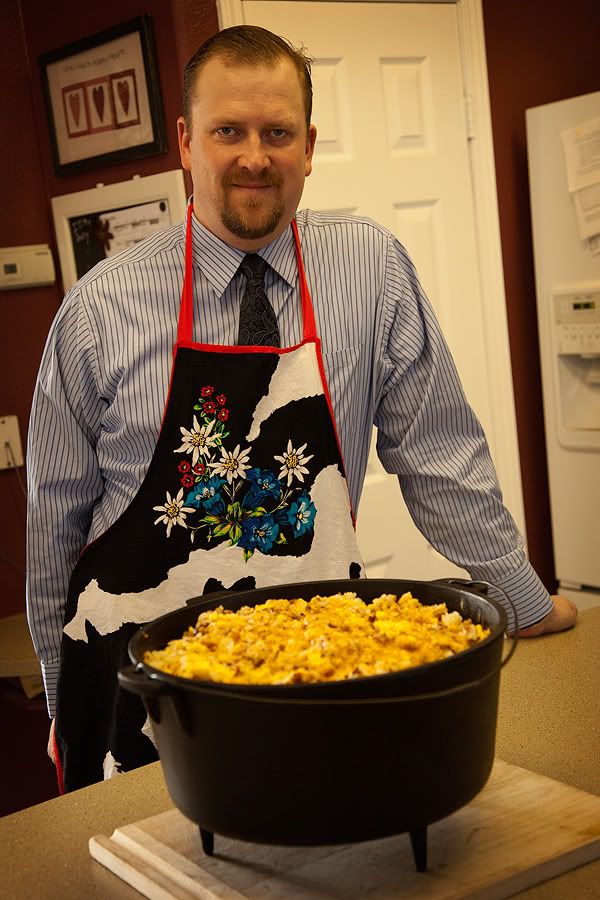 that will feed 40+ employees!
and a HUGE dutch oven of food that weighs A LOT!
Good thing for Superman strength!
Chad likes to keep his employees as happy and productive
as can be during this merger at work!
And yes, me and the kids had some too, YUM!