It's the Most Wonderful Time of The Yar!

Music is a HUGE part of my family - and a HUGE part of our holidays.

Every year we get together to sing carols - our favorite one being -

It's the Most Wonderful Time of the Yar!

Are you wondering why I keep spelling Year - Yar?

Because we actually sing it Yar!

Years ago when we started this tradition, someone (my mom?) spelled year wrong on this song when she was typing up all the words to the songs.

We always get a good laugh at it... and we LOVE singing it that way... ITS OUR TRADITION!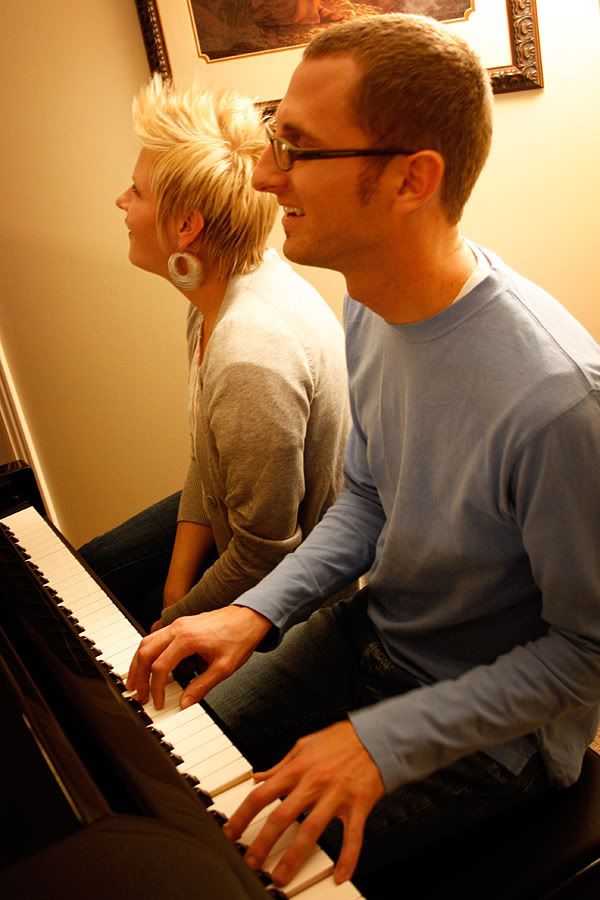 We always get to hear and sing Matt's BEAUTIFUL original Christmas Carol.

And the kids (and adults) have lots of fun playing the chimes.

And Chad and I are feeling INCREDIBLY grateful for the beautiful SOUNDS of the Holidays.

PS. No pics of this, but, Michael McClean's The Forgotton Carols Concert is another great "sounds" tradition. We go every year thanks to Chad's fabulous Mom - It is also one of our favorites!

Stay tuned for Part Three - Each Other.